◆History
The origin was one of the Japanese Traditional Art,"Suminagashi(Paper)" in the Heian period(the 9th century,), that means "floating ink".
It is said that "Suminagashi(Paper)" spread to Persia along the Silk Road,and then it was expanded as "Marbled Art(Paper)" with colors.After some centuries,it came back to Japan as "Suminagashi(Paper / Cloth)".
Although it fell into a decline in the Edo period(the 17~19th century),after long research Kyu-ka Yasukawa[the first] devised "Modern Marbled Art" in 1955.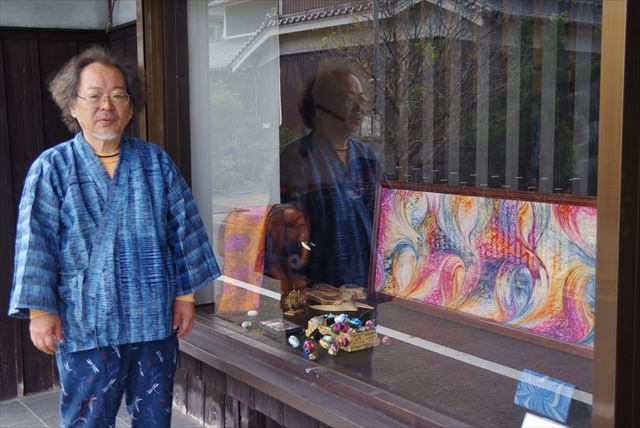 (Kyu-ka Yasukawa[the 2nd])
"Modern Marbled Art"has some special features.
one of a kind

the abstract and natural patterns that are not boring

Japanese Silk
---
◆How to craft
①Making Paste
It is necessary to adjust the concentration to temperature , humidity and so on.
That process takes 7days~10days to steady stete.
It looks like simple,but the most important process.Because it is used as part of dyes and our canvas.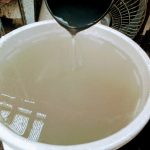 ②Making patterns,transference、Removing paste、Dry
Making the patterns on the paste.
Floating dyes on the paste,and then drawing pattern with original tools.
It is affected by viscosity,temperature , humidity and depth of canvas.
Putting the large silks on the canvas.
Removing the unnecessary paste from it,and then Drying.
③Color development , Removing paste , washing ,sewing
a lot of finishing process for dyed cloths(It takes 2weeks~1month regardless of size)
◆Award(a portion)
---